The new round of The Challenge started today, and the theme for the round is Retro. You can check out the entire list of designers, and landmarks to their stores HERE.
The Fremantle TV from %Percent is super cool. It will play movies and cartoons, and the only thing you have to do is hit play. 16 movies / 4 cartoons. All PG, and with chat-range sound, Info nc includes genre, and other important info for each. ALL the movies included are creative commons and/or public domain

The TV streams from websites, but does NOT require being deeded to land. If land requires chairs and other scripted items to be set, but not deeded to work, this one will need to be set too
The TV can be used by anyone.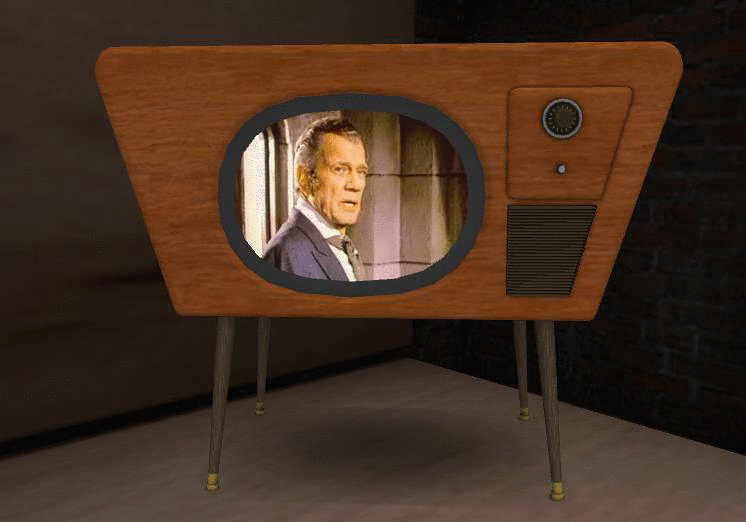 left to right:
[ht:home] retro arcade machine - rocketwars (The Challenge)
22769 ~ [bauwerk] Vintage Leather Lounger
(The Challenge)
Cleo Designs - vintage cabinet
(The Challenge)
ChiC buildings - Home Grown - Aluminum (lg)
(The Challenge)
Kuro - Retro curtain
(The Challenge)
%Percent - Fremantle TV *MESH* (Rustic Wood)
(The Challenge)
Alouette - Grunge Bookshelf (NEW)
erratic / home - whiskey
[NikotiN] Ultimate_Ashtray (V.5)
erratic / home - drink / whiskey